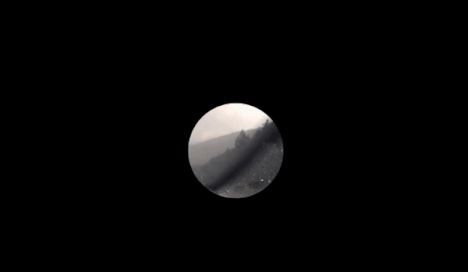 John Wynne makes work for museums, galleries, public spaces and radio: it ranges from large-scale installations to delicate sculptural works; from architectural sound drawings to flying radios and 'composed documentaries' that hover between ethnography and abstraction. His Installation for 300 speakers, Pianola and vacuum cleaner was the first piece of sound art in the Saatchi collection and was the centrepiece of the gallery's 2010 summer show, which attracted over half a million visitors. He has worked with speakers of endangered languages in Botswana and Canada and with heart and lung transplant patients in the UK. He is Emeritus Professor of Sound Art at the University of the Arts London and has a PhD from Goldsmiths College, University of London.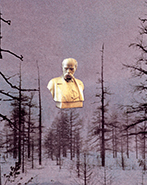 and quiet that shatters the winter is a site-specific installation made during a collaborative residency with Denise Hawrysio in At Home Gallery in Slovakia in September/October 2023.

People I wouldn't have known is an installation commissioned by the Nobel Prize Museum in Stockholm, Sweden, and shown as part of the Life Eternal exhibition in 2022-23.

I've been everywhere is a sculptural piece commissioned by the SONS (Shoes Or No Shoes) Museum in Belgium and made from mud collected on a marshland path frequented by Charles Dickens on the Thames Estuary in Kent.

On Something is an online exhibition with MOCA London produced over a month of studio experimentation exploring the interaction of sound, images, objects, and text in a three-dimensional space. It unfolded incrementally throughout May 2021 as a series of 12 short Instagram videos: @mocalondon_we
All 12 videos can be seen here.

Cats and Dogs is an online performance for violin and video developed for MOCA London during the first Covid-19 lockdown in London. The Zoom audience's window on the video footage shot by Denise Hawrysio was controlled in real time by John's violin. The piece was later performed for Gazelli Art House London and a recorded version shown in the 2020 Strangelove Film Festival in the UK.

Relaxation and Nothingness is a film by Denise Hawrysio with sound by John Wynne. Developed from a live Zoom intervention made for MOCA London in April 2020.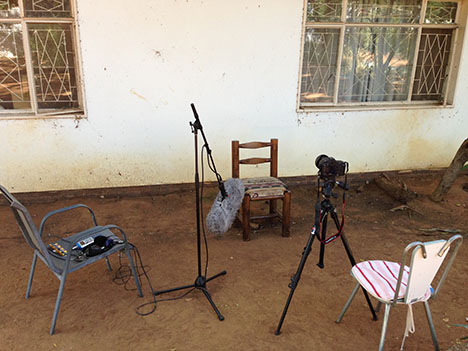 I am the gigantic baobab is a collaborative film made with artist Sara Davidmann and young members of the LGBTQ+ community in Botswana. In 2020 it was selected for the Strangelove Festival in Folkestone and the Leeds Queer Film Festival.

Ukraine Study was made for a Book Art Salon in London in 2019. It uses projection mapping and interactive sound techniques with video and sound recorded in Ukraine and violin played by Evie Hilyer Zeigler.

Birds I wouldn't have heard conveys the impact of serious illness and organ transplantation on the daily lives and identity of recipients, live donors and those on the waiting list. This multichannel sound, photography and video installation was exhibited as part of the Spare Parts season at Science Gallery London in 2019.