Transplant and Life is an exhibition in the Hunterian Museum at the Royal College of Surgeons in London. I worked with photographer Tim Wainwright to film, photograph and record organ transplant recipients, live donors, people on the waiting list for a transplant, and specialists in the field. We were asked to make work that would bring the patient voice into the medical museum, a space normally dominated by specimens, clinical hardware and medical heroes.

The exhibition is accompanied by a digital guide designed to enrich the visitor experience via QR codes throughout the exhibition and to provide access to images, sounds and information not directly on show in the museum.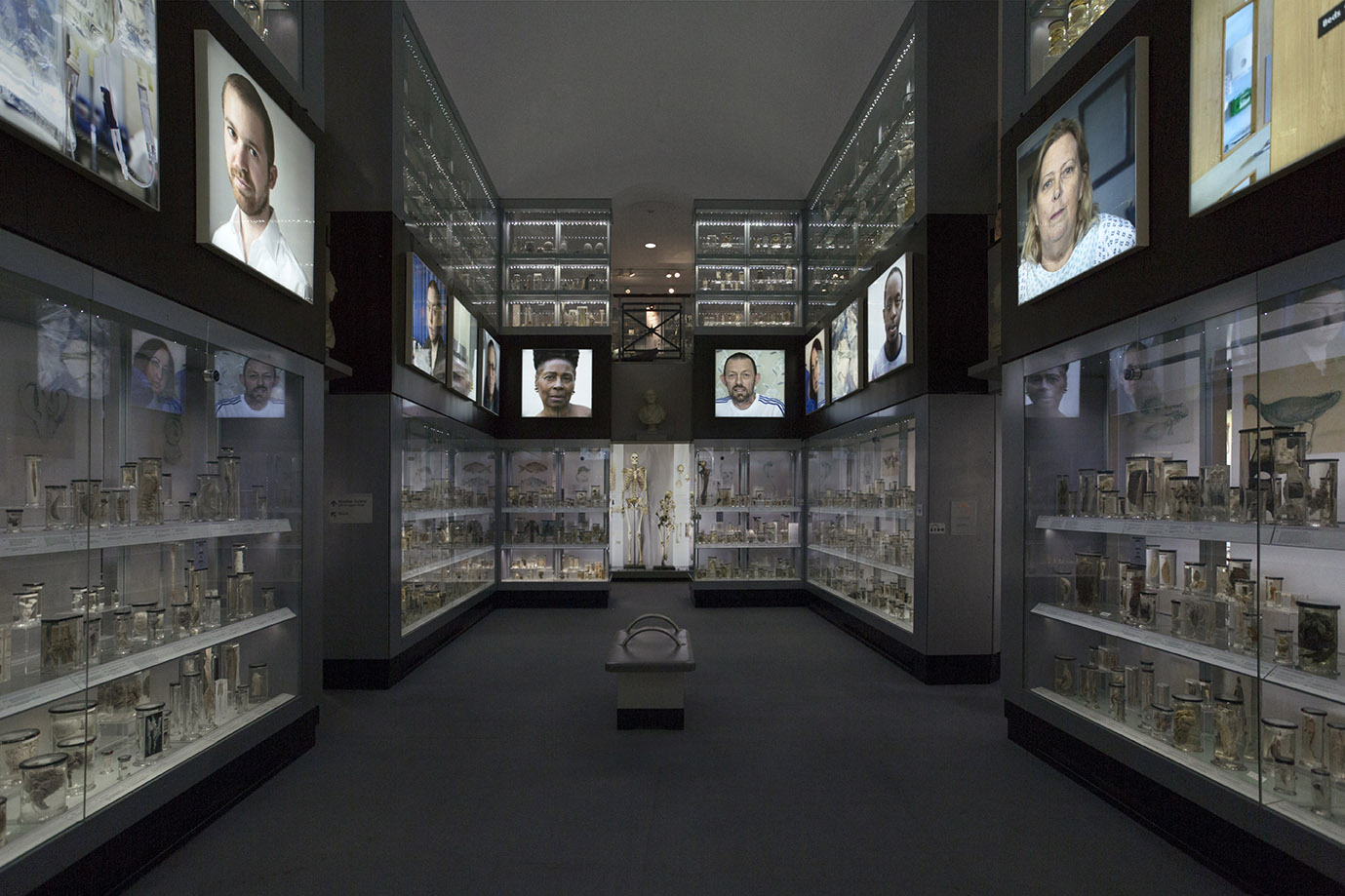 The exhibition consisted of three related installations. Above is the museum's Crystal Gallery, with 16 high-resolution light boxes and 12 channels of sound, heard via special devices which turn the glass cabinets into sound-producing surfaces.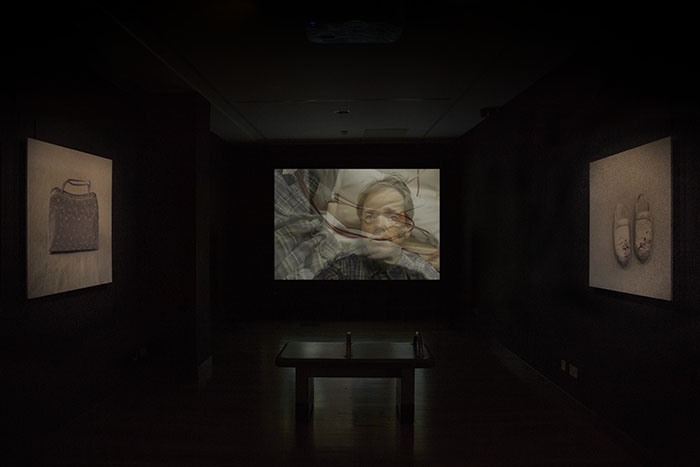 Upstairs, the Qvist Gallery installation comprised a 2-hour video with 4-channel sound and 2 photographic speaker panels. It included all of the organ transplant patients and family members with whom we worked during our time as artists-in-residence at the Royal Free Hospital in 2016. These patients were kidney, liver and pancreas recipients as well as live donors. It also included five of the heart and lung transplant recipients we initially met during our residency at Harefield Hospital in 2007 and who we revisited in 2016. The two still images to the left and right were taken at Harefield and are 'flat speakers', creating an immersive sound environment within the installation.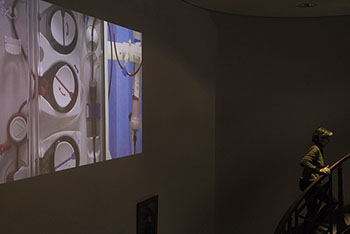 ....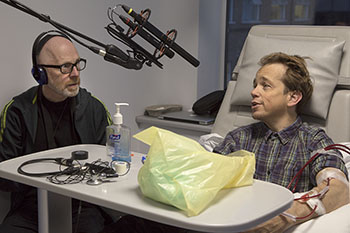 The third element in this exhibition was a video projection with stereo sound above the double curved staircase of the museum. The machine in this video was filmed during one of project participant Ed Dowie's thrice weekly dialysis sessions at St Pancras Hospital. Dialysis machines filter a patient's blood to remove excess water and waste products when the kidneys are damaged, dysfunctional, or missing. Ed (above right) had one of his kidneys removed when he was a baby and has since had 3 failed transplants (none of these at the Royal Free Hospital, which now provides Ed's dialysis).
Reviews (click to read):